Patient introduction
A 92-year-old female patient was seen at the wound clinic with a pressure ulcer since the 15th of August 2020. She is a type-2 diabetic with venous insufficiency. Ambulant compression therapy caused a pressure point on the top part of her foot. Treatment at the wound clinic started on the 26th of October 2020. Since the wound showed signs of stagnation, PLASOMA cold plasma therapy was introduced as an advanced wound treatment on the 17th of December 2020.
Results and frequency PLASOMA cold plasma treatment
• 5 weeks of PLASOMA cold plasma treatment, twice a week.
• > 80% wound size reduction in 5 weeks, wound closure in 6 weeks.
• Improved granulation and new epithelial tissue formation.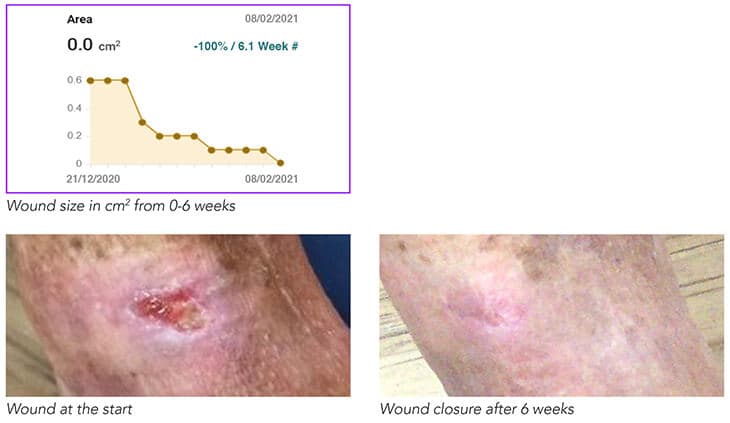 To request the full case study -Case1_DiabeticFoot2021EN- please fill in the form below:
I give Plasmacure permission to send me the case study and other communication. I can unsubscribe at any moment using the link at the bottom of the e-mail.